Diploma in People Skills

Feature Box
We are DMM
The Department of Markeng Management (DMM) is one of the premier Departments affiliated to the University of Kelaniya, Sri Lanka, and is the only SAP University Alliance partner in Sri Lanka, and also the only ISO 9001:2008 quality cerfied business management department in the country. DMM currently offers a Bachelor of Business Management (Special) Degree in Markeng to internal undergraduates, and also offers six different external courses ranging from Diplomas to Masters programmes. And via its many endeavors DMM strives to cra a 'strategist', "who is competent, capable, and confident in driving people and businesses to greater heights".
What are People Skills and Why?
'People Skills' or 'So Skills' can be broadly defined as personal attribute that enhance an individual's interactions, job and career prospects. Both educational and corporate instuons have realized the importance as well as the significance of these skills in developing the competencies of human capital. The behavioural attribute which can be generalized as 'People Skills' are having aspects such as communication, leadership and team working, personal effectiveness, creative problem solving, strategic thinking, conflict resolution's, negotiation, and interpersonal skills to name a few. Hence, 'People Skills' encompass the character traits that decide how well one interacts with others and are usually a definite part of one's personality. Such personalities are likely to command a premium over their counterparts in today's ever demanding job market.
Diploma in People Skills (Dip PS)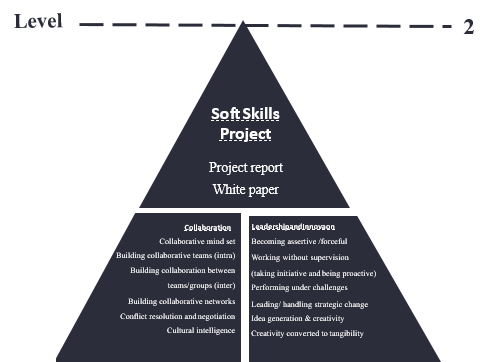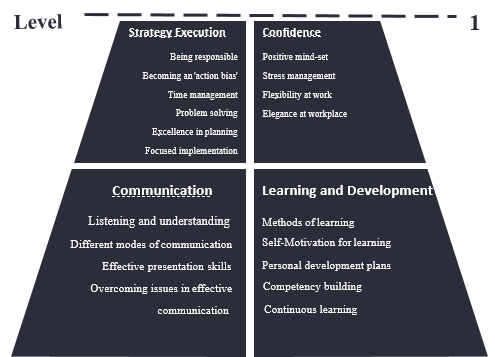 Dip PS is a unique programme that takes the students through a transformation of skills and attitudes barring hard knowledge skills, and contains the following salient features:
- Programme based on Industry-University collaborative research led Behavioral Outcomes highlighted by industry leaders as 'best employee traits'
- Seven (07) course units structured in a progressive manner, in transforming a learner to a competent, capable, and confident professional
- Highly regarded industry based training faculty to take students through a journey of discovery and transformaon
- Acvity based teaching, learning, and assessment within a simulated work environment in a tailor made classroom
- A well recognized diploma offered by University of Kelaniya with full alignment to 'Sri Lanka Qualification Framework'