What is ERP? and Why?
ERP (Enterprise Resource Planning systems which is a generic name used for; "software that is designed to support and automate the business processes" or "information systems those which aid in identifying and planning the enterprise wide resources needed to make, account for and deliver customer orders") system penetration rate in Sri Lankan and Global businesses is very high and it is more than 70% at some conservative estimates. Hence the majority of the businesses today operate using ERPs so the students incapable of operating with such systems will find it tough to seamlessly integrate from education programmes to employability
Strategic Partners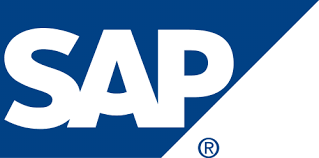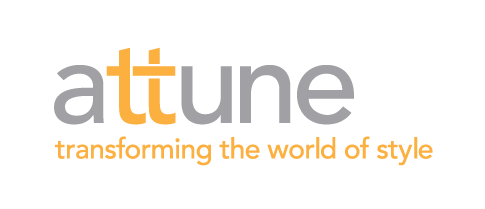 DMM has tied-up with SAP (which is the world market leader in ERP solutions), and has become the only SAP University Alliance Partner (SAP-UAP) in Sri Lanka. Using the resources of SAP-UAP, University of Kelaniya now offers a unique Diploma with the insignias of University of Kelaniya and SAP-UAP. The DIP in ERP(DERP) contains a number of salient features:


- SAP-UAP plug and play curriculum which is globally accepted and delivered by more than 1000 renowned global universities delivered here in Sri Lanka
- Supported by Queensland University of Technology, Australia
- Real work environment simulated through GBI data set provided by SAP
- Learning via SAP on integrated business processes, broad based silo perspectives of a business
- Provide rich understanding on how business functions integrate in creating value to its customers
- Training provided with state of the art business intelligence(BI) tools, in creating
competitive advantage via ERP systems to businesses
- Learning through simulated work environment facilities with latest ERP and BI solutions
- Eminent teaching faculty with internal 'trained SAP trainers' and visiting 'practising SAP trainers'
- Enhancing career prospects through a highly accepted Diploma with the joint insignia of the University of Kelaniya and SAP-UAP.
Course units and teaching and learning methods
DERP is expected students to see how different subject disciplines work in integration at organizations, get hands-on experience through working in ERP environment, and to be a part of the global SAP alliance with numerous access to global businesses and universities, in unveiling the opportunities for true global employable mobility.
Furthermore, the DERP is structured to be aligned with the guidelines specified in the Sri Lanka Qualification Framework (SLQF). DMM will establish an advisory board representing the industry, so DERP can ensure to maintain its industry relevancy in to the future
Subjects

Course Code

Credits

Status

Contact Hours

Teaching and Learning Methods

Business Information Systems

11014 DERP

4

Compulsory

60

Learning Videos, Lectures , Case Study Discussion, Online Forums

Introduction to ERP & SAP

11023 DERP

3

Compulsory

45

Learning Videos, Guided Learning, Lectures , Case Study Discussion, Online Forums

Sales, Distribution and Supply Chain Management

13034 DERP

4

Compulsory

60

Learning Videos, Guided Learning, Lectures , Case Study Discussion, Hands on Laboratory Exercise

Accounting & Controls

13042 DERP

2

Compulsory

30

Learning Videos, Guided Learning, Lectures , Case Study Discussion, Hands on Laboratory Exercise

Human Capital Management

13052 DERP

2

Compulsory

30

Learning Videos, Guided Learning, Lectures , Case Study Discussion, Hands on Laboratory Exercise

Project Management

13062 DERP

2

Compulsory

30

Learning Videos, Guided Learning, Lectures , Case Study Discussion, Hands on Laboratory Exercise

Business Intelligence and Value Creation

12074 DERP

4

Compulsory

60

Lectures , Case Study Discussion, Online Games, CRM and BI Tools

Practical Aspects of ERP Implementation

12083 DERP

3

Compulsory

45

Lectures , Case Study Discussion, Executive Series

Integrated Project

12096 DERP

6

Compulsory

90

Review Contemporary writing on ERP, Interviews with ERP Experts and Users, Industry visits and Observations on ERP in organizations

Total Number of Credits

30