Center for Advance Marketing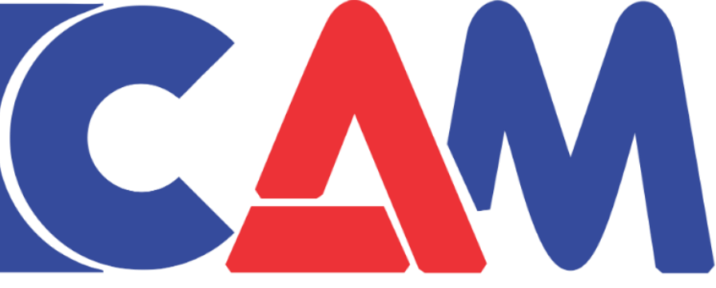 Our Vission
To become the ultimate marketing knowledge solution provider and resource center in Sri Lanka.
Our Mission
To encourage the economic growth of the country by providing an affordable, high-quality and innovative solutions to meet needs for research, training, and consulting in any and all aspects of Marketing. This work is conducted by the University lecturers and the industry professionals.

CAM is an exclusive Knowledge Centre established at the University Kelaniya. We are to carry out the training programmes, conduct, research projects and consultancy services.. University of Kelaniya, proving its vision: To become a centre of excellence in creation and dissemination of knowledge for sustainable development, the University of Kelaniya since its origin in 1875 has come along a long way and now it is one of the major national Universities with two major campuses, seven locations, six faculties and four institutions.
CAM is however initiated and managed by the Department of Marketing Management (DMM) which is one of the premier departments affiliated to the Faculty of Commerce and Management Studies, University of Kelaniya, Sri Lanka. It is well known in the local university system and industry for its unique initiatives taken so far:
The only SAP University Alliance partner
The only and first ISO 9001:2008 quality certified business Management Department in the country
Annual well known Fashion Show to enhance students' creative and organising skills
The first Department to develop verb outcome based curriculum
The first to offer ERP and Soft Skills Diplomas to its students
Various events, seminars and research projects carried out by its student association called Future Marketers Association (FMA)
Various events organised by its Alumni Association
Our Services
Training Programs on Sales and Marketing
Courses
PKCAM Certificate in Marketing
PKCAM Strategic Marketing
PKCAM Advanced Marketing
ERP Related Programmes
Business Intelligence
Sales and Distribution
Supply Chain Management
Accounting and controls
Skills Development Programmes
Train the Trainer Program
Leadership Skills
Employee Motivation
Personality Development
Communication skills straining
Developing Leadership Skills
Time Management
Team Success
Employee Motivation
Supervisory Development Program
Training Workshops
Effective Selling Techniques
Selling skills in Sinhala
Key account Management
Marketing Skills B2b Markets
Customer care
Customer Relationship Management
Effective Selling Techniques
Channel Management
Handling Customer Objections
Managing Territory / Regional Sales
Sales Skills For Finance Industry
Achieving Targets in difficult times
How to Exceed Your Personal Performance Objectives
Any other Customised Training
Skills Development Programmes
Train the Trainer Program
Leadership Skills
Employee Motivation
Personality Development
Communication skills straining
Developing Leadership Skills
Time Management
Team Success
Employee Motivation
Supervisory Development Progra
| | |
| --- | --- |
| Qualifications & Experience | Areas of Expertise |
| MBA University of Sri Jayawardanapura, Bachelor of Business Management(Marketing Special) Degree University of Kelaniya, Over 10 Years of Experience in lecturing and Consulting | Brand Management, Strategic Marketing Management |
| | |
| --- | --- |
| Qualifications & Experience |  Areas of Expertise |
| Bachelor of Business Management (Marketing Special) Degree University of Kelaniya, MBA -University of Sri Jayewardenepura, Diploma in Marketing CIM UK, CMA Australia. Over 15 Years of Experience in lecturing and Consulting. | Brand Management, Strategic Marketing Management |
Qualifications & Experience

 Areas of Expertise

PhD in Tomas Bata University, MBA University of Colombo, Marketing  Management(Special) Degree University of Sri Jayawardanapura,  Postgraduate Diploma in Marketing - CIM-UK
 Highest National Diploma in Accountancy.  Over 18 Years of Experience in lecturing and Consulting.

Marketing Management, Sales Management, Human Resource Management, Consumer Behaviour
| | |
| --- | --- |
| Qualifications & Experience | Areas of Expertise |
| Masters in Economics- University of Colombo, ACMA-UK, CGMA, CIMA (UK), ACIM-UK, Bachelor of Business Administration (Special) degree - University Of Colombo, Post Graduate Diploma in Corporate & Strategic Finance - ICASL. Over 10 Years of Experience in lecturing and Consulting. | Financial Management, Management Accounting, Cost Accounting |
| | |
| --- | --- |
| Qualifications & Experience | Areas of Expertise |
| PhD- Newcastle University UK, MBA University of Sri Jayawardanapura, Bachelor of Business Management(Marketing Special) Degree University of Kelaniya, Over 12 Years of Experience in lecturing and Consulting. | Sales and Distribution Management, Supply chain Management Marketing Research, |
| | |
| --- | --- |
| Qualifications & Experience | Areas of Expertise |
| MSc University of Sri Jayawardanapura, Marketing Management(Special) Degree University of Kelaniya, Over 8 Years of Experience in lecturing and training. | Data and Information Management , Enterprise Resource Management |
| | |
| --- | --- |
| Qualifications & Experience | Areas of Expertise |
| MBA University of Sri Jayawardanapura, Marketing Management(Special) Degree University of Sri Jayawardanapura, Over 10 Years of Experience in lecturing and training. | Service Marketing, Soft skills, Consumer Behaviour |