The Department of Finance
"To be a powerhouse of financial expertise which can push the boundaries of business thinking by providing internationally competitive human capital and to serve expectations of stakeholders"
" To deliver first-rate finance education, and contribute to the financial and economic development in Sri Lanka and other regions. In addition Department of Finance is looking to prepare future business leaders and scholars for success in the field of finance. Department of Finance strive to be at the forefront of knowledge through teaching, research, service and outreach"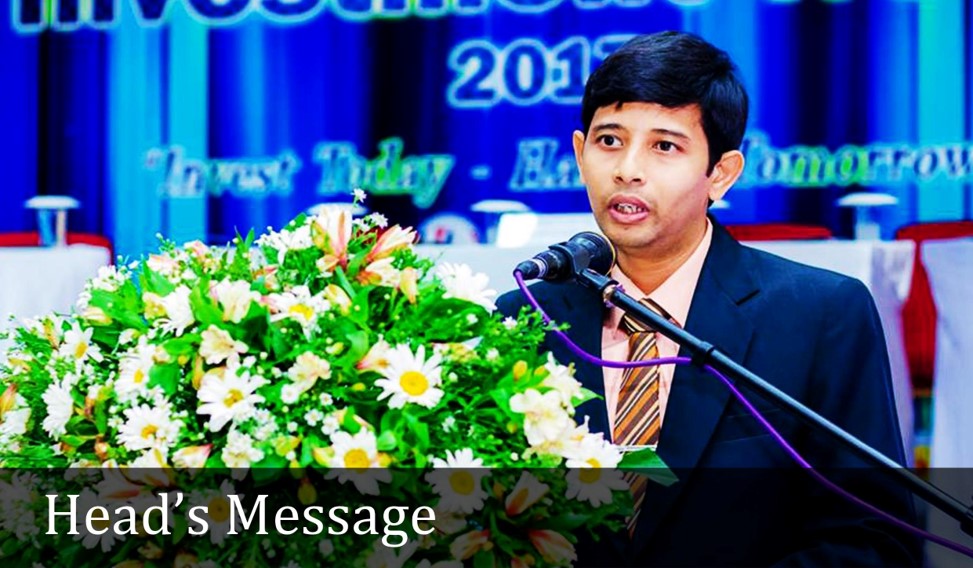 The Department of Finance (Dfin) has become the most progressive and diverse Finance Department in the National University System after establishing as an independent department in 2011. In 2016, we were able to introduce three new degree programmes, Bachelor of Business Management Banking Honours, Bachelor of Business Management Insurance Honours and Bachelor of Business Management Financial Engineering Honous, apart from Bachelor of Business Management Finance Honours Programme. In 2018 the department enrolled 180 undergraduates for these degree programmes.


Currently, the Dfin is strengthened with 18 Academic Staff of which 5 are PhD holders and 4 are reading for their PhDs. The current student/teacher ratio of the department is 28 which is quite higher than the acceptable norm of 18.
Dfin has always become the most preferred department by the undergraduates. In 2018, the number of undergraduates who selected Bachelor of Business Management Finance Honours Programme as their first choice accounts for 206% demand ratio. Dfin is filled with many student activities through which they develop their soft skills. We always bound to master them with the discipline knowledge.


With the commencement of new academic year, we have already initiated the delivery of Banking, Insurance and Financial Engineering Programmes in addition to Finance Degree Programme. We always gift this nation quality human capital through optimizing learning potentials.